FUNCTIONAL PAPER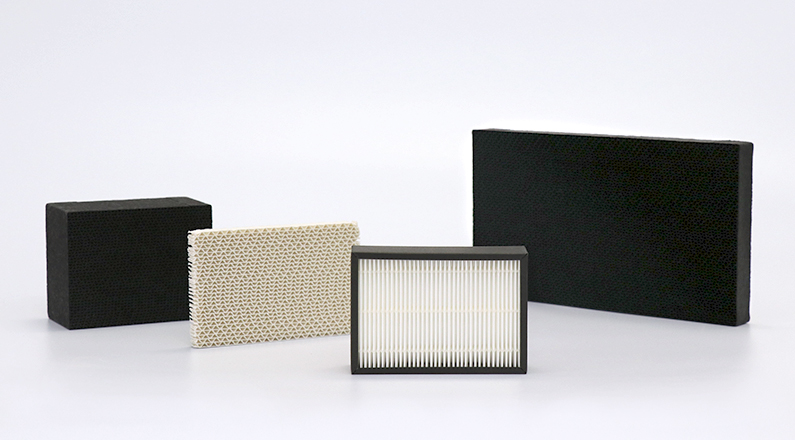 Designed efficiently to achieve a certain goal. Manufactured mainly with cellulose, synthetic fiber, etc. in the same process as our regular filter paper. It is possible to functionalize to mix function powder, to impregnate and to coating chemicals. We always have a solution that fits your needs with design and development. Corrugation and honeycomb processing are also available as secondary processing.
Wetlaid Non-Woven Fabric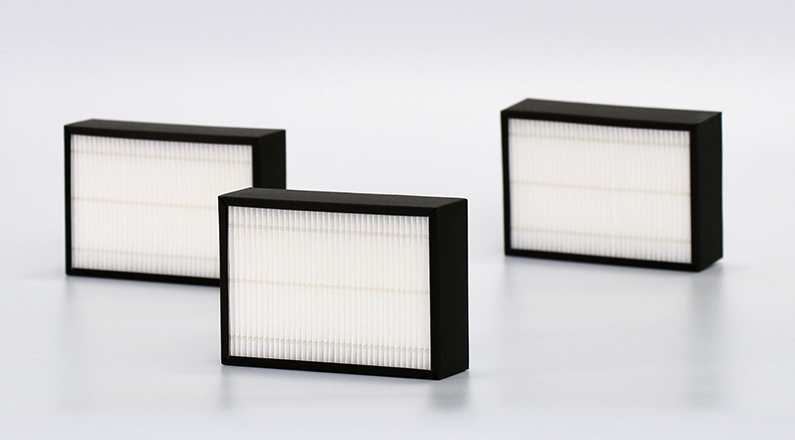 (Materials) This is a product made by converting various fibers, such as chemical fibers, into sheets by utilizing the papermaking process.
Compared to conventional dry nonwoven fabrics, the wet (papermaking) process allows for uniform dispersion of raw materials.
To provide and develop products that meet your needs, we produce various base materials, separators, air filter applications, and other products.
(Change)
The products made into sheets are formed using various fibers such as synthetic fibers.
Compared to general dry nonwoven fabrics, the wet (papermaking) process is characterized by its ability to uniformly distribute raw materials, resulting in less variation in thickness and other qualities.
Characteristics:
A lower dimensional change for moisture
Superior chemical resistance; hardly affected by acids such as nitric acid and sulfuric acid
Multiple fiber types make high level of uniformity and make an easy adjustment for pore size
Usage:
Various substrates, separators, air filters
(Air conditioning for buildings, Clean rooms, Air purification, medium performance: HEPA filters, etc.)
● We also support Thermal recovery
● double layering possible without paste together
Powder Blend Paper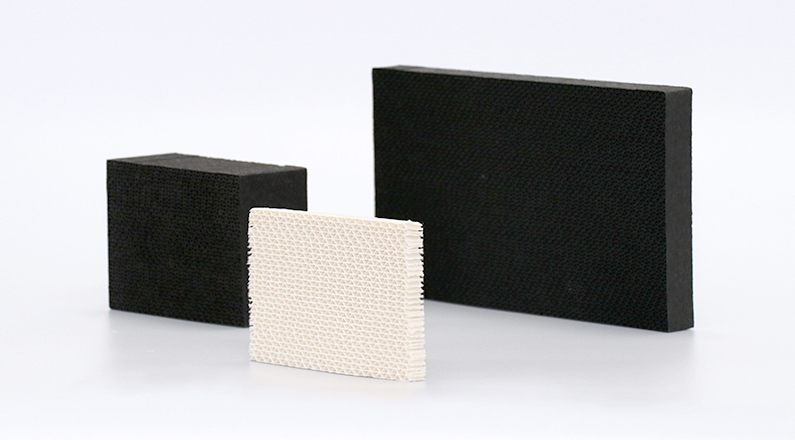 Functionalized by mixing granular materials such as activated carbon, diatomaceous earth and so on, when making paper. Possible to provide and develop mixed paper for your demands.
・Deodorizing paper : pleating, honeycombed, various procedure
・Corrugated Honeycomb : air purifier, air conditioner, smoking counter, factory exhaust
・Photocatalytic paper : irradiation of UV light